Arrabri Community House
Arrabri Community House offers a broad range of programs, courses and activities. All our services are designed to be affordable and to bring people together in a warm and welcoming environment.
We are a member of Learn Local which is a network of not-for-profit organisations providing adult community education and training throughout Victoria.
We offer health and wellbeing programs, computer courses, literacy programs, art, craft and cooking classes, employment skills, personal development programs and parenting courses. We also offer occasional child care and playgroups. Complementing our main building and the large multi-purpose room include a sports oval, a BMX track, playground, public toilets, picnic and BBQ facilities and tennis courts. We also have a garden nursery which is available for groups and programs.
We have rooms available for hire whether it is for business or private hire and we are a regular meeting place for many local community groups.
Mission Statement
Arrabri Community House provides social connections and lifelong learning opportunities in a welcoming and supportive environment. We respond to the diversity of our local community and encourage particpation by all.
Values
Accepting of all – We will provide opportunities to all, no matter your age, your sex, your race, your religion or your learning ability.
Respectful – We will treat others the way we would like to treated – Equally, accepting of others' opinions and non-judgemental.
Realising Potential – We will realise our own potential as well as other's in the community.
Acknowledging Achievement – We will celebrate an achievement no matter how big or small.
Building Relationships – We provide a friendly environment where people feel heard, cared for and supported.
Responsive to Needs – A proactive approach to supporting and understanding our community, promoting positive outcomes for their needs.
Integrity In All We Do – We will consistently live by our values, show fairness and be trustworthy in all that we achieve.
From the Manager
Leading up to the festive season we have scheduled lots for you to enjoy before all the Christmas and holiday celebrations.
After the success of our Seniors' lunch last term we are scheduling a Christmas Seniors' luncheon. It was great to see our seniors enjoying a home cooked meal and being waited on whilst they could sit and chat with friends. Don't miss out on our Christmas luncheon and book early – places will be limited!
Our Asian Street Food Cooking classes are generating huge interest and Chef Oddie is back again. This term he will be taking a 'hands-on' lesson that will show you just how easy it is to create amazing finger foods to share plus tips and tricks to improve your cooking skills. Learn how to prepare sushi, spring rolls, samosas, curry puffs and much more to impress your friends and family.
We will be supporting the Cancer Council by holding a "Girl's Night In" on Friday 27 October. There is lots planned for this night so come along and enjoy all the fun whilst supporting a very worthwhile cause.
All our Learn Local courses are being offered again together with our recreational courses. Have a look through and contact the office to secure your spots. We also have a new Intermediate Computers and Beyond class beginning which will help you to improve your computer skills even further.
There are a lot of our children in Occasional Care who will take the big step and join a kindergarten program next year. We will miss those families who have become a big part of Arrabri and we thank you for choosing Arrabri and allowing us to play a big part in your child's development. For those not going to
kinder we look forward to seeing you in 2018.
I would like to take this opportunity to wish you a very Merry Christmas. Enjoy your festivities, stay safe and we look forward to spending the last term of 2017 with you all and welcoming you back in the New Year.
Sharon Cosgriff
Manager
Other neighbourhood houses in your area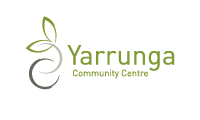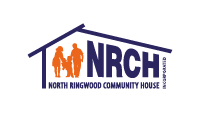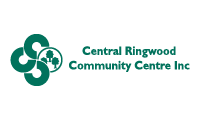 Our supporters
Arrabri Community House gratefully acknowledges support from the following organisations. We are a member of Learn Local which is a network of not-for profit organisations providing adult community education and training throughout Victoria.